netris
Multiplayer Tetris clone
Play Without Installing
To play netris without installing, connect via SSH:
ssh netris.rocketnine.space
Screenshot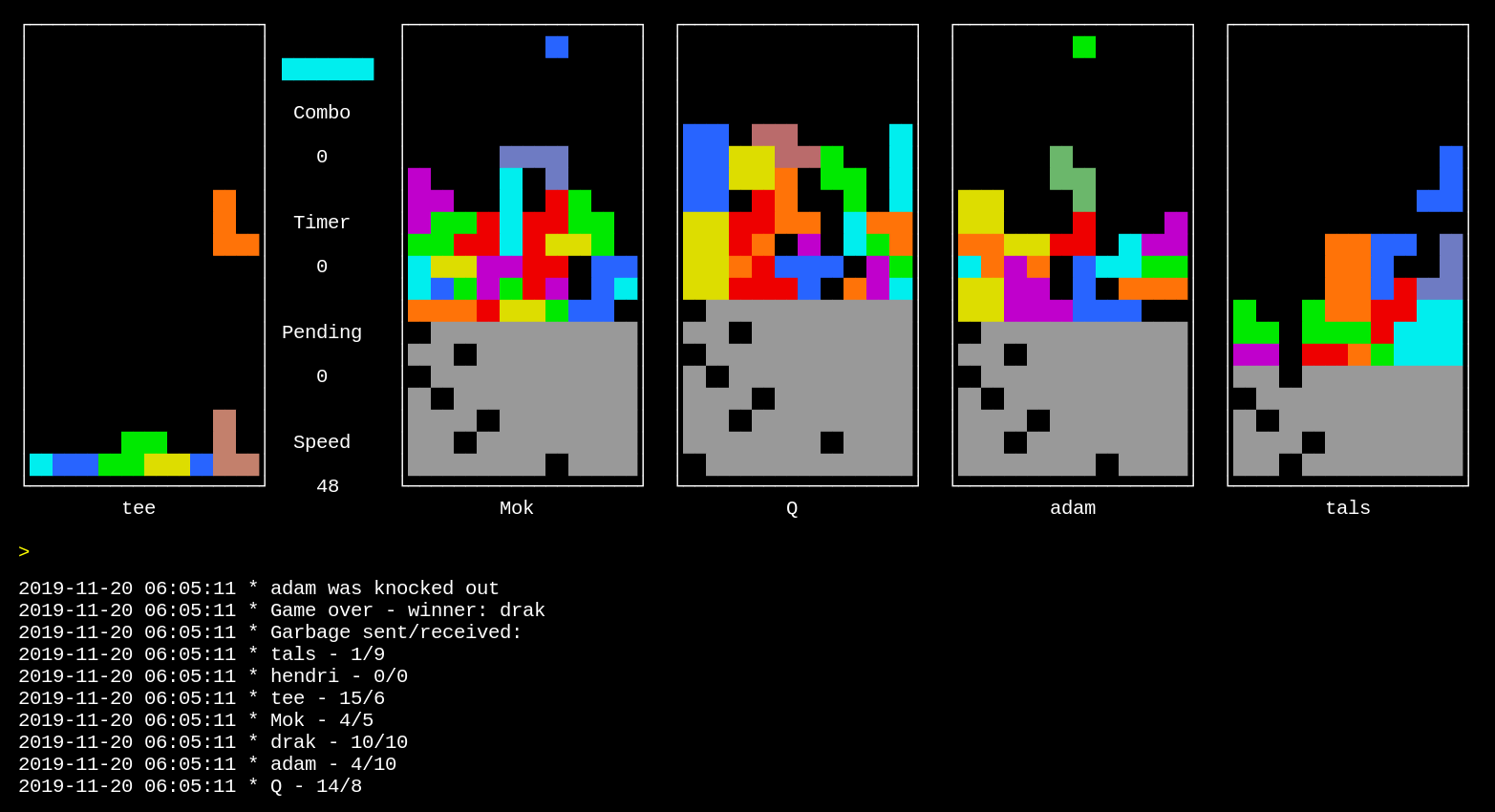 Install
Choose one of the following methods:
Download
Windows and Linux binaries are available.
Compile
GO111MODULE=on go get git.sr.ht/~tslocum/netris/...
Configure
See CONFIGURATION.md
How to Play
See GAMEPLAY.md
Support
Please share suggestions/issues here.
Libraries
The following libraries are used to build netris:
Disclaimer
Tetris is a registered trademark of the Tetris Holding, LLC.
netris is in no way affiliated with Tetris Holding, LLC.